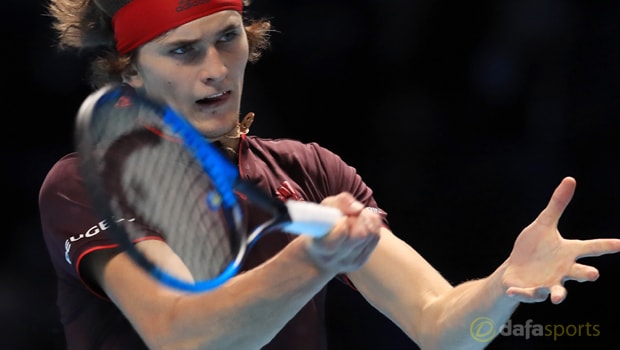 Roger Federer believes Alexander Zverev is capable of becoming a Grand Slam champion but has urged the German not to look too far ahead.
Zverev enjoyed a breakthrough season on the ATP Tour during 2017, claiming five titles that included overall glory at the Masters 1000 events in Rome and Montreal.
However, the 20-year-old has struggled to replicate that form during the early part of 2018.
His record in Grand Slam events is also poor as he has failed to make it beyond the fourth round at any of the 'big four' tournaments.
The world number five was beaten in the third round of last month's Australian Open by Hyeon Chung as Federer went on to win the tournament for his 20th Grand Slam success.
Federer has now offered some words of advice to Zverev by insisting the youngster must take every match and point as it comes, rather than getting too preoccupied with reaching the latter stages of tournaments.
"I have the feeling that he may have set too high goals for himself which is good and important," Federer told German publication Noz.
"Because he won the tournaments in Rome and Montreal, he may also think that he should now win a Grand Slam.
"This is a logical process in the mind. But if you're thinking of the semi-finals or finals, but you're still in the second round at break and at breakpoint, then it's hard to play normally."
The Swiss ace also revealed he had a similar mindset to Zverev at the start of his career but is convinced the German has the ability to one day become a Grand Slam champion.
Federer added: "I also had to understand that I had to concentrate point by point, game by game, game by game and game by game.
"If he continues to train well, he will get his chances to win Grand Slams."
Leave a comment