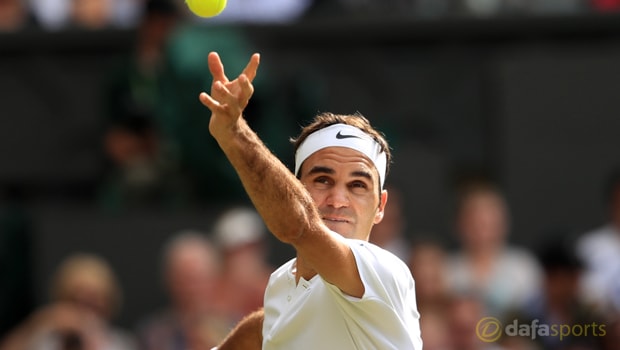 Roger Federer feels that it is time tennis' four Grand Slam events considered a rule change after a raft of first round withdrawals at Wimbledon.
Both Federer and Novak Djokovic saw their opening games at the All-England Club fail to get past the second set.
Second seed Djokovic progressed after a calf injury saw Martin Klizan pull out at 6-2 2-0 down on 40 minutes.
Third seed Federer led 6-3 3-0 when Ukrainian Alexandr Dolgopolov quit with an ankle injury after only 43 minutes on court.
The ATP Tour introduced a rule at the start of 2017 that means a player can retire before a first-round match and retain their prize money, while a lucky-loser from the qualifiers gets their place in the draw, along with any further prize money accrued from the second round onwards.
The rule is not in place at the four Grand Slam tournaments and Federer, as well as Djokovic, feels that must be addressed. "The question always is, should they have started the match at all?" said Federer.
"That, only the player can answer really, in my opinion. You hope that they would give up their spot for somebody else, even though they deserve to be in there, but fitness not allowing them.
"Maybe the Grand Slams should adopt some of [the ATP rule], then maybe we would eliminate maybe half of the players [who retire]," said Federer.
Djokovic joked that he and Federer had talked about going back onto Centre Court to play a practice set as he echoed Federer's view.
"Maybe it should be addressed," said Djokovic.
"I think the new rule that the ATP has reinforced allows players who deserve already, who have made it to the Grand Slam main draw, to get what they deserve, but at the other hand allow someone else to play if they can. "I support that kind of rule."
Leave a comment