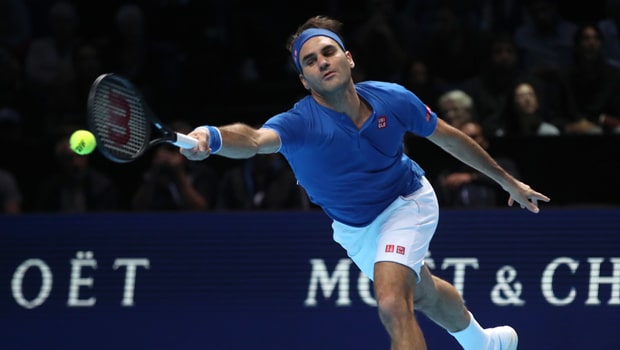 Roger Federer was upbeat about the state of his game heading into the Miami Masters, despite suffering a shock loss to Dominic Thiem in the Indian Wells final on Sunday.
The former world number one admitted the Austrian, who claimed his biggest career title, was "a bit better when it really mattered" after going down 3-6, 6-3, 7-5.
That made it back-to-back defeats in the final of the Indian Wells event for Federer after his loss to Juan Martin del Potro last year. But the Swiss star said: "I'm not too disappointed.
I feel like he had to come up with the goods, and it did feel like to some extent it was on my racquet.
"[I] just came up against somebody who was, on the day, a bit better when it really mattered. That's how it goes.
"Sure, it's frustrating and disappointing and sad to some extent. But look, I have been in these positions so many times that I get over it very quickly."
Federer will get the chance to put things right in Miami as the best of the mens' and womens' tour decamp to Florida for a thrilling fortnight of tennis.
Federer is happy with where his game is at the moment and won't lose any sleep over the defeat to a man 12 years his junior. "I feel like I'm actually playing good tennis," he added.
"Like, in Australia, I wasn't too down on myself because I feel like my game is there, my body is there.
I think when you feel that way, you take it more… positively? "I don't know how to explain, but it's just not as dramatic. Whereas, when you're hurt and things are difficult… maybe those hurt more.
"The body is perfectly fine. That also always keeps me upbeat, and I feel it's a privilege when I feel this way leaving a tournament."
Leave a comment