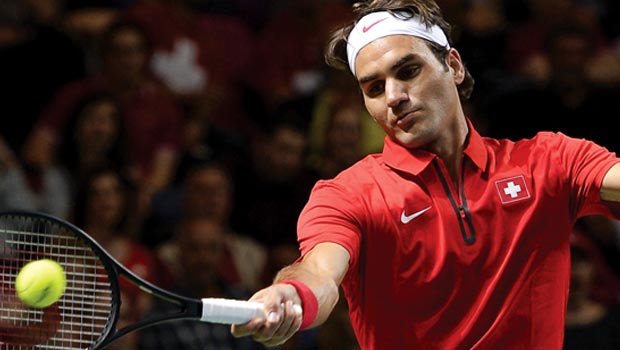 Roger Federer has admitted it was a great feeling to help Switzerland into the Davis Cup Final.
Switzerland, 1.46 to win the Davis Cup, qualified for the showpiece final for the first time in 22 years after 17-time Grand Slam winner Federer beat Italy's Fabio Fognini to give his country an unassailable 3-1 lead.
Federer picked up a comfortable 6-2 6-3 7-6 (7-4) victory in the opening reverse singles to ensure they will play France in the final over November 21-23.
The home crowd at the Palexpo Arena in Geneva gave Federer plenty of support throughout the match but the 18,000 crowd watched Federer despatch Fognini with ease.
November's final will see Switzerland compete for the top prize for only the second time in their history and Federer will be desperate to help his country win the competition for the first time.
Italy bounced back later in the day to make the final score 3-2 and Federer admitted it was a great feeling to progress as part of the team.
He said: "It's really nice to share it (victory) with my team members. I think I really struggled today. I think Fabio struggled all weekend.
"It's tough conditions, pretty quick court, so it's always going to happen especially if you are not serving so well.
"I thought today wasn't the best performance from both of us but then again you've got to fight with what you've got and in the end I'm happy to make the difference."
Leave a comment