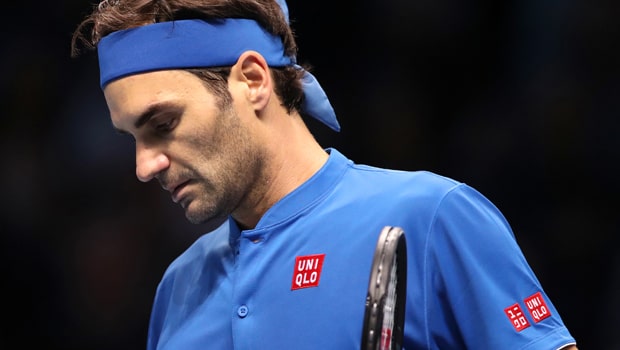 Roger Federer is hoping for a decent run at Indian Wells after easing the pressure with his 100th ATP title in Dubai.
The Swiss legend had been sitting on 99 tournament wins for some time and all the talk heading into the United Arab Emirates event was could he finally get over the line?
The 37-year-old duly obliged, with a straight-sets triumph over rising Greek star Stefanos Tsitsipas in the final seeing him reach the landmark figure.
The top stars are now in the Californian desert for one of the season's highlights, with Federer going for a sixth Indian Wells Masters crown.
He lost in the final to Argentina's Juan Martin del Potro last year but is hoping to go one better this time around.
"It's nice to have a successful week, that makes you really happy early on in the season," he said. "I feel like it kickstarts the season a little bit."
And the veteran is pleased that he finally got the monkey off his back by securing the UAE title.
"I think winning in Dubai, getting to number one and not having to carry that 99th title with me for the entire season, talking about it every week, 'Are you going to win your 100th title here or there?' It's out of the way," he added.
"I just think it was a perfect week for me. I think it's going to give me a lot of good vibes going forward, no doubt."
It remains to be seen if this is the last season that the legendary player is seen on tour as he has dropped some hints that retirement might not be too far away.
He will play the clay-court season for the first time in a few years and is priced at 34.00 to win a second Roland Garros title.
Leave a comment