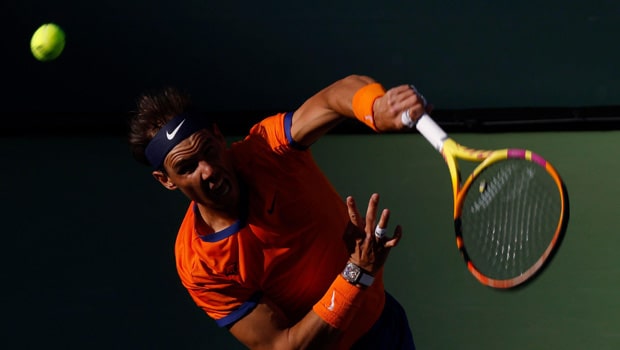 Australian Open champion Ash Barty sent shocking waves in the Tennis world as she decided to call it a day at the age of only 25 years on Wednesday. During her press conference, Barty, the three-time slam champion heaped praise on Rafael Nadal's career.
Nadal has been going strong in the last 16 years and he has achieved everything in the sport despite injury woes. The Spaniard has been continuously troubled by the foot injury however he has thus far won 21 Grand slam titles, which is currently the most for any Men's Tennis player in the history of the sport.
Nadal made an astounding start to the season as he won the Australian Open 2022 by beating Daniil Medvedev. The Spaniard has been going strong and has proved that age is just a number.
"You think of Rafael Nadal as someone whose longevity in the sport has been undeniable. He's been amazing for the sport of tennis," Barty said in her press conference. "For me as a fan to see him do that over such an extended period has been a pleasure."
Barty added that she is going to miss being competitive on the court but she has decided to move on in life.
"I love the competition [too]. That's what has driven me the most in my career, that one-on-one competition and the thrill of the fight. I know that I'll miss it 100%. But I'll be able to get the adrenaline in different ways. Those ways will remain to be seen," Barty said. "I know that I've been very fortunate to have so many incredible moments on the court where that competitive nature has come out on top and has really flourished at times. It's been an incredible career."
Meanwhile, Rafael Nadal has been ruled out for four to six weeks due to a stress fracture in his rib, which has put his clay-court season in jeopardy. Nadal will hope to recover fully for the French Open, for which he is always a favorite. French Open will begin on May 22.
Leave a comment