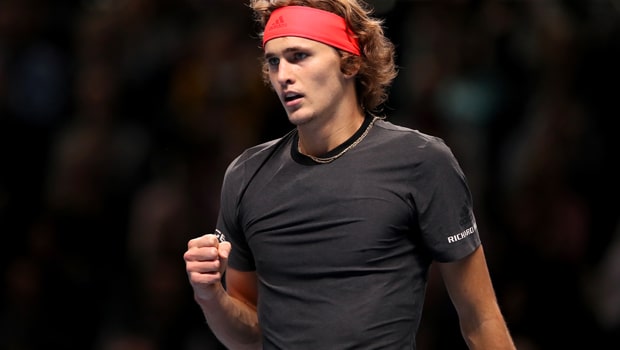 Novak Djokovic says his ATP Finals victory over Alexander Zverev was closer than the 6-4 6-1 result suggests.
The world number one saved a break point at 4-4 in the opener and that proved crucial as he won eight of the next nine games to secure the win.
The top seed says he struggled to cope with 21-year-old's Zverev serve at times in the first set and feels the world number five is leading the way for the next generation of tennis stars.
"I don't think it was breathtaking tennis from both of us, but a win is a win," said Djokovic, who overcame John Isner 2-0 in his opener in London.
"Midway through the second set I started to swing through the ball and he made some unforced errors, which allowed me to win.
"I didn't want to be 5-4 and a break down playing against Zverev's serve, it was really hard to read his serve, more difficult than Isner. But in the second set it was more easy to read him.
"I know you guys [the media] might be a little bit rough on them but I think there is a lot of quality in the new generation.
"Zverev is obviously the leader of that next generation. He has proven himself, established himself as a top player.
"He has won many Masters 1000 events already, I think three in his career, which is quite impressive. You have to give him credit for that, qualifying for Tour Finals two years in a row."
Top seed Djokovic is 1.30 to win the ATP Tour Finals outright, with Zverev available at 17.00.
Djokovic takes on Marin Cilic in his final game in the Guga Kuerten Group on Friday, while Zverev is up against Isner.
Leave a comment