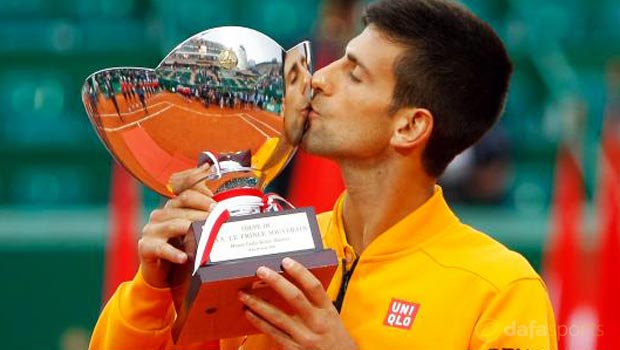 Novak Djokovic continued his dominant start to 2015 and in the process became the first man to win the first three Masters 1000 titles of the season with victory in Monte Carlo.
The world number one was perhaps given more of a game by Tomas Berdych than was expected but still improved to a 19-2 head-to-head record against the Czech with a 7-5 4-6 6-3 win.
Djokovic, who had already beaten Rafael Nadal 6-3 6-3 in the semi-finals, is now the 2.10 favourite to win his first French Open title with the "King of Clay" and nine-time champion next best at 2.50.
The victory in fact marked a fourth successive Masters title for Djokovic as he also won the Paris Bercy last November as well as the Indian Wells-Miami double earlier this year, with the Australian Open champion extending his winning streak to 17 matches.
The Serbian ace insists he is not thinking too much about his hot streak but has stressed that he is in need of a rest to recover from his recent exertions.
"Honestly I'm not thinking about how long I can keep it or how long the streak will go," he said.
"What I can do and influence right now is rest, recover, because I need at least a week of good rest. It's been a long couple months for me.
"I cannot complain. But I played a lot of matches, travelled a lot with Davis Cup, Dubai, Indian Wells, Miami, coming here, not having too much time, already getting into clay that is a totally different surface.
"I'm healthy, obviously very confident. Everything is going in the right direction. I just need to take some time off, which is equally as important as the work I do on the court."
Leave a comment