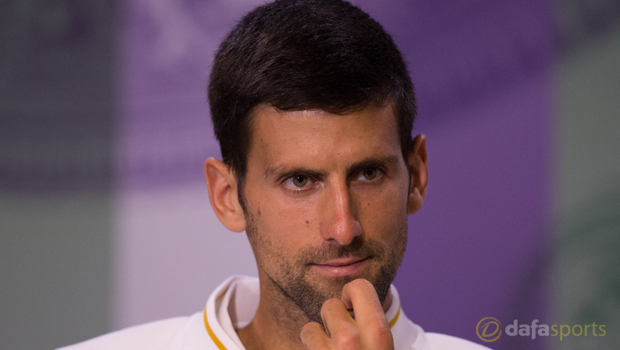 World number one Novak Djokovic says he is excited to get going on the hard courts and insists he disappointment of crashing out at Wimbledon is firmly in the behind him.
The Serbian was expected to claim another Grand Slam crown at Wimbledon earlier this month but failed to keep the standards he has set.
Djokovic had won the Australian Open and French Open already this year and he saw a Grand Slam winning streak of 30 matches ended at SW19.
The 29-year-old was aiming to become the first man since Rod Laver in 1969 to win all four major events in a year until Sam Querrey ended that dream in the third-round.
However, Djokovic claims all of that is now behind him and he is looking to get back on track at the Rogers Cup in Toronto.
Djokovic said: "Everything happens for a reason so obviously I didn't enjoy losing the first week of a grand slam.
"On the other hand, the next day it was already behind me."
The 12-time Grand Slam champion insists he doesn't expect to win every match and knows he must be at the top of his game in Canada if he wants to win the tournament for a fourth time.
He added: "I don't expect anything. I just try to get myself ready for performing as best as I can.
"I had a bit more time because of the early loss at Wimbledon to spend some quality time with my family, regroup a little bit and start training on a hard court, which I enjoy the most.
So I look forward to it. "I have a wonderful history in the Rogers Cup in Toronto and Montreal.
That's what goes through my mind right now. Just enjoy, play well, play singles and doubles and get as many hours in as possible."
Leave a comment