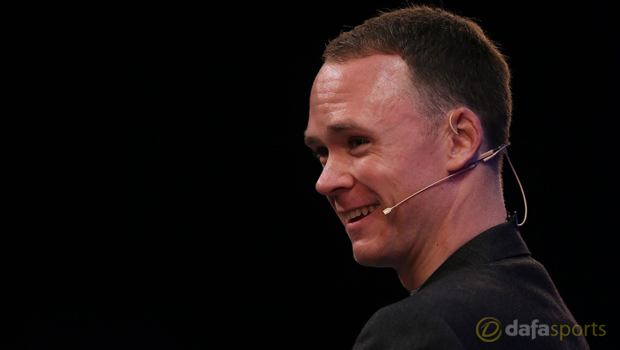 Britain's Chris Froome insists his full focus is now on trying to claim a gold medal at the 2016 Olympics in Rio following his success at the Tour de France.
The 31-year-old wrapped up his third victory in the French showpiece over the weekend after a gruelling three weeks of cycling.
Froome watched compatriot Bradley Wiggins claim cycling's biggest title four years ago before heading to the London 2012 Olympics.
Wiggins went on to claim gold on home soil and was subsequently recognised as sportsman of the year in Britain for his exploits.
Kenyan-born Froome insists he is now planning for an assault on the time-trial in Brazil next month and feels the course plays to his strengths.
The Team Sky man, who claimed bronze in London, is hoping to secure another medal, with the top prize firmly in his sights.
Froome said: "Yes, I'm hoping to do the time-trial at the Olympics. I think it's a course that suits me well, with almost 1,000-metres of climbing and almost 60km in length.
"It's going to be an extremely tough event. I took bronze at the last Olympics in London.
It would be absolutely incredible to medal again this year." The Brit is now planning to return to home soil before eventually heading off to Rio and insists he is excited to take part in Ride London on Sunday.
"This seems like the perfect opportunity to go over to London," he added.
"And especially if we're bringing the yellow jersey, it will be a massive honour to engage with the British fans, which I haven't been able to do the last couple of years, before going over to Rio."
Leave a comment