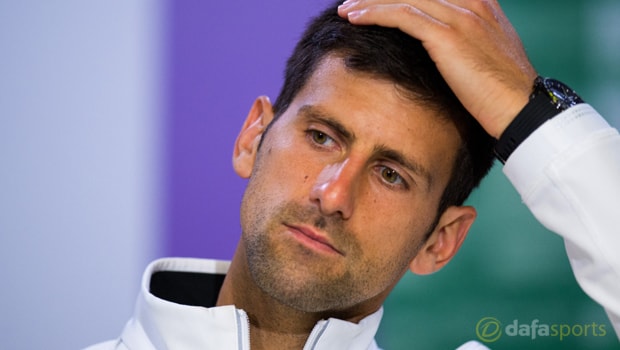 Pepe Imaz has called for Novak Djokovic to be given the respect he deserves ahead of his comeback later this month.
The 12-time Grand Slam winner has not featured since pulling out of Wimbledon with an elbow injury but is set to play at the upcoming Mubadala World Tennis Championship in Abu Dhabi.
Djokovic's decision to write off the second half of the 2017 season has given him time to reflect and, after making wholesale chances earlier in the year, he added Radek Stepanek to his coaching set-up last week.
Spaniard Imaz is one of the few who survived the 30-year-old's cull and has been guiding him not just on court but also with his actions away from the game.
The 43-year-old, a former player himself, preaches a philosophy he calls "Amor Y Paz" – which translates as "Love and Peace" – and feels it has helped Djokovic deal with the regular criticism thrown at him.
His guru says he deserves more respect and has hit back at the critics who have attacked him during a difficult last 18 months.
"Instead of being looked up to for setting an example, Djokovic is being criticised because he is walking on the path of love," Imaz told Spanish newspaper El Pais.
"But, these critics have waited for his form to drop to criticise him for what he is doing.
"He knows that some things are not true and as he accepts himself, he is freer and does not worry about what others think." Djokovic is
4.75 to win January's Australian Open, with defending champion Roger Federer the 3.75 favourite and world number one Rafael Nadal 4.20.
Leave a comment