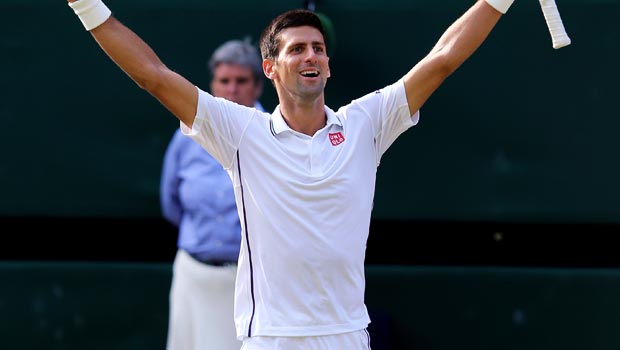 World number one Novak Djokovic says he is looking forward to the opportunity to win his third successive World Tour Finals in London next week.
Djokovic will enter the tournament in good form after claiming victory in the final at the Paris Masters over the weekend.
The Serbian defeated Milos Raonic to secure his 600th career win and build some momentum as he heads into the event at the O2 Arena.
The 27-year-old has only just recently returned to the circuit after time at home with his family following the birth of his son.
Djokovic said: "Two successive titles in London in the last two years gave me reason to believe that I can do well.
"I will have a week off to recharge my batteries, recover a little bit, spend some time with family and get on the court.
"I'm excited to be there, because I think it's one of the most spectacular tennis venues that we have.
"The outdoor hard court, that was my most preferable surface, and now I guess it's an indoor court. I do feel very comfortable playing, returning, serving in these conditions."
Djokovic looks set to end the season at the top of the rankings after Roger Federer exited the Paris Masters in the quarter-finals, losing to eventual runner-up Raonic.
Leave a comment