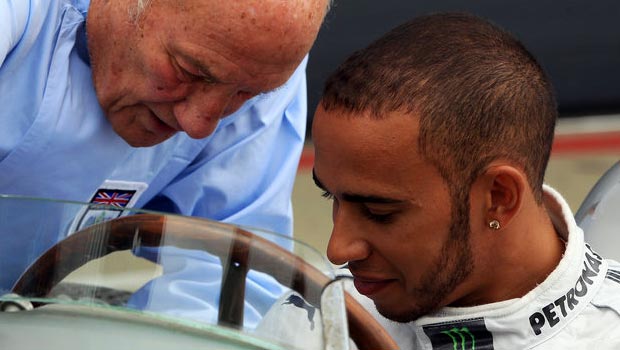 Legendary Formula 1 driver Sir Stirling Moss believes Lewis Hamilton has the ability to dominate the sport and go on to win "five or six" World Championships.
Hamilton is now statistically the most successful British driver of all time after he picked up his 32nd grand prix victory in Texas on Sunday.
The Mercedes man surpassed previous record holder Nigel Mansell and was praised by another great of the sport in Moss.
Moss compared the 29-year-old to the late Jimmy Clark, who won two championship titles in 1963 and 1965, finishing first in 25 races.
Hamilton looks set to go on and claim his second title this season after opening up a 24-point lead over team-mate Nico Rosberg with just two races to go.
Moss said: "I can't see any reason why he can't get four or five or six championships. He is as good as we've got, and we're very lucky to have him.
"The cars are that reliable these days, therefore one can judge a man by his talent – his enormous talent. He's exciting to watch."
Following Sunday's victory in Texas, Hamilton admitted he was always confident of picking up the win even with Rosberg starting on pole.
Hamilton said: "I just went into the race with the belief that I could win it. I knew I'd need another race just like 2012 and it was just like that.
"I was catching him through exactly the same points at which I was catching Sebastian (Vettel).
"There wasn't a moment in the race when I didn't think that I would get him. Once I was past, as I said, I was able to relax for a second and really try to manage the tyres."
Leave a comment