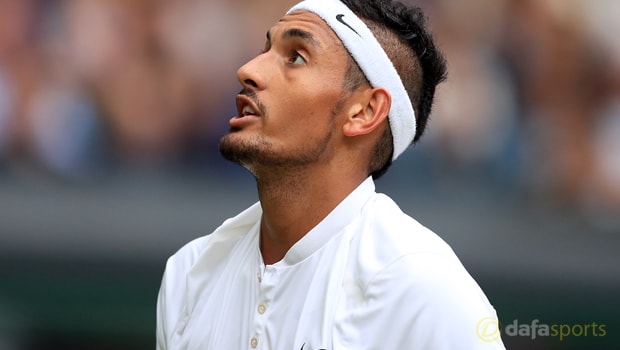 Nick Kyrgios says he isn't looking to bring in a full-time coach anytime soon and has insists he is in good shape ahead of the Australian Open next month.
The 22-year-old has been a lone wolf since 2015 after parting company with coaching duo Joshua Eagle and Todd Larkham.
Kyrgios has worked with Sebastien Grosjean and Radek Stepanek at times throughout 2017 but the latter has since been hired by Serbian former world number one Novak Djokovic.
The Australian insists he is happy working on his own and feels it is hard to find someone who fits in with all his demands.
Kyrgios said: "I don't have a coach. I will go about my thing, the same I did this year. I wasn't looking at anyone.
"Radek helped me a little bit. I'm not surprised Novak hired him.
"He has great knowledge. I've done it pretty much all alone the past three years.
"To bring someone on, it is tough to know if they are just doing it for the sake of getting some cash or if they have best interests at heart.
"And so far I haven't found anyone to meet those requirements as a full time coach."
Kyrgios, who is priced at 26.00 to win the 2018 Australian Open, has been affected by a recurring hip problem since 2016 but he feels his rehabilitation programme is helping him to stay injury free as he hopes to enjoy a good run at the Australian Open.
He added: "I feel more ready than I did last year. I've taken care of my body a bit more.
"I have been doing rehab every day. It's where I think my discipline has improved. It [the hip] feels pretty good… I feel I've done everything I can. I have time to find my feet."
Leave a comment