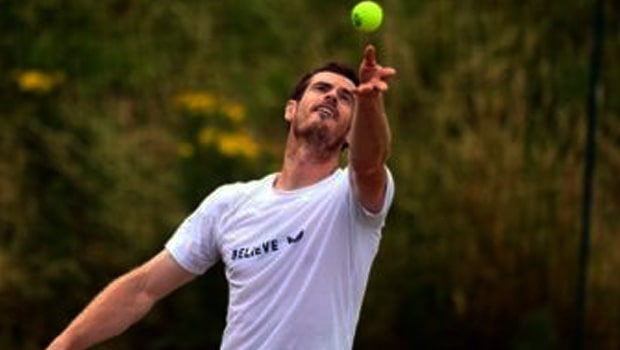 Andy Murray has announced that he would be withdrawing from the ATP Tour event in Cologne, Germany, due to a persistent pelvic problem. Last week, he featured at the Bett1Hulks Indoors, another ATP event that held in Cologne but suffered defeat in the first round in the hands of Fernando Verdasco (6-4 6-4)
Before that, his appearance in last week's event, the last time we saw Murray, was at the US Open, where he had a very short stay, losing to Stan Wawrinka in the first round. After the event, he revealed that he had to relax after finding out he had tendinitis of the psoas muscle, which is a muscle that connects the lower back to the femur. It should be noted that Murray only returned to the ATP Tour after hip surgery in August. This year, he has played only seven matches, winning three and losing the rest four. His hip has been an issue of serious concern, and it looks like his problem is far from over.
Murray made his withdrawal announcement known in a Facebook post on Sunday where he revealed that he had been battling with the problem for some time and has been finding it increasingly difficult to cope with; "I've been dealing with tendinitis in my left psoas, which has kind of been on and off since the US Open. I've been trying to deal with it in training and the matches. Unfortunately, after my match here this week, it's flared up again. I've been practicing the last few days and trying to manage it but, after playing some points today, I decided that it was not going to be good enough to play. I'd like to thank the tournament for giving me the opportunity to come and play here; I'm sorry it hasn't worked out. See you on the court soon."
Murray has had a very troubling career in recent times, and the former world number one is currently ranked at 115. Both the pandemic and hip problems caused him to make a very little appearance this year, all of that impacting his career. But he might have a chance to redeem himself at the Paris Masters, which is the event that concludes this season of the ATP Tour.
Leave a comment