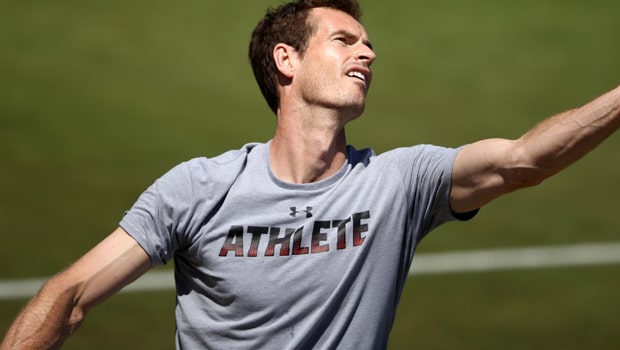 Mats Wilander has doubted whether former world number one Andy Murray will be able to return to the top of the game after the Scot underwent a second hip operation on Monday.
In an emotional interview at the 2019 Australian Open, Murray broke down in tears when talking to the media and admitted that the Melbourne Park event could be his last tournament before retiring.
The three-time Grand Slam champion, who last triumphed in one the 'big four' events in 2016 at Wimbledon, put in a valiant effort in the first round but eventually lost in five sets to Spaniard Roberto Bautista-Agut.
Since his exit Down Under, the 31-year-old has undergone a second hip operation in an attempt to fully resolve the issue and prolong his career for as long as he can.
It is unclear how long Murray has left in the game but Wilander, a seven-time Grand Slam champion himself, doesn't believe the Scot will be able to compete at the highest level ever again.
"Another comeback for Murray after surgery may not be realistic," he told Tennis365.
"I think the game is passing him by a little bit. He's not going to be able to come out and play the way he did in the past because these young guys are going to hit him off the court.
"There could be days when he wins a match or two because of the other guys' unforced errors, but there will be a lot of days when he'll feel outplayed because the other guys over power him. I know that feeling.
"If Murray does come back, it's going to be different unless he changes styles, which has happened with Roger and Rafael Nadal too. They've become way more aggressive, which is the natural evolution of a tennis player."
Murray is a massive 81.00 to win the 2019 French Open while he is 34.00 to triumph on 'home' soil at Wimbledon for a third time – an event he could see as the perfect opportunity to compete in and then announce his retirement.
Leave a comment