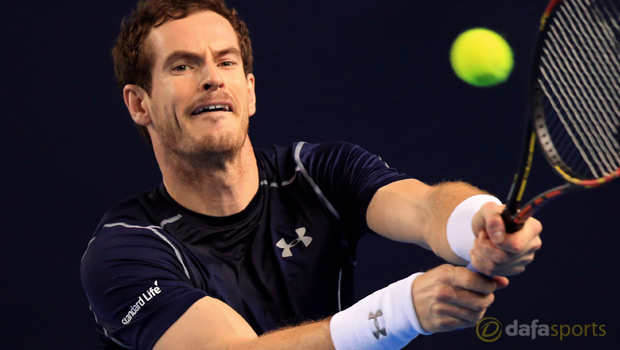 Andy Murray's former coach Mark Petchey says the Scot should not look to curb his temperament despite recent criticism of his antics.
The world number two has come under scrutiny for certain outbursts made while on court and things seemingly came to a head during an ill-tempered defeat to Grigor Dimitrov at the Miami Open.
Despite often being criticised for his rather dry nature in interviews, Murray is one of the most animated of the world's top players during his matches, regularly chastising himself after a bad shot.
Petchey worked with Murray during the early part of his career, guiding him into the world's top 50 before they parted company in 2006.
The 45-year-old believes his former charge needs to continue to be outspoken on the court, as he feels it would be wrong to eliminate such a significant part of his make-up.
"It's who he is and what makes him the player he is," Petchey told the Press Association.
"It's his way of operating. I don't think you're going to change it, even if you think he may play better another way.
"He's going to do what he feels is right. We did talk about it when I coached him but it doesn't matter what I think. It's his decision.
"He has to play how he wants to play. You can have your view but it's his show and that's the bottom line."
After a mixed start to the year on the hard courts, Murray has now switched his focus to the clay, most notably next month's French Open.
He is 12.00 to win at Roland Garros while world number one Novak Djokovic is the 1.70 favourite.
Leave a comment