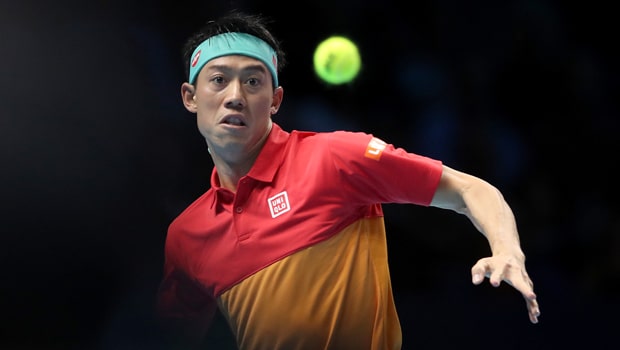 Kei Nishikori says he will focus more on the big events this season in a bid to ensure he remains fit.
The Japanese star sustained a wrist injury towards the end of the 2017 season and spent a lengthy spell on the sidelines.
Nishikori slid down the rankings as a result of his absence but has now fought his way back and is currently the world number six.
The former world number four intends to manage his schedule in 2019, particularly in the first half of the season, as he wants to keep his focus on the biggest events.
"This year it's about trying to play a little more," he told reporters.
"Last year I was injured. I missed a couple of tournaments. I had to play many 250s.
"Yeah, hopefully, I can do well those big tournaments, especially Masters, Grand Slams. Hopefully, I don't have to play too many tournaments. I have to be physically healthy all the time. The best way is not to play too many tournaments.
"That's for sure. We will see. I mean, depends on how I do the first half of the season, then I will choose another half of the season. So far it's been a very nice season."
Nishikori is 41.00 to win the French Open later this year and 29.00 to claim the US Open.
Leave a comment