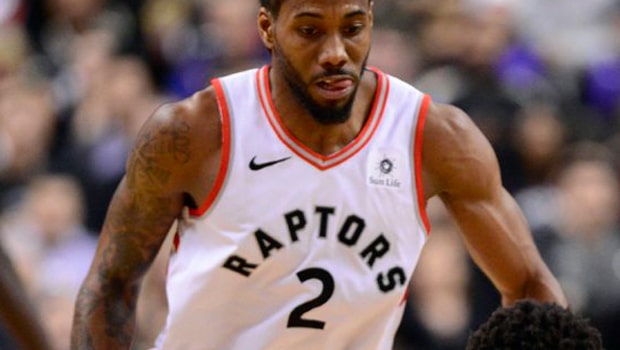 Nick Nurse heaped praise on Kawhi Leonard after Toronto Raptors downed Boston Celtics 118-95 on Tuesday at the Scotiabank Arena.
The Raptors trailed by two points at the end of the first quarter but, after opening up a 21-point lead at half-time, they never looked back as they saw off a key Eastern Conference rival.
Leonard weighed in with 21 points, six rebounds and four assists – and Nurse felt the three-time All-Star was unplayable at times on Tuesday.
"I think Kawhi had a little bit more different gear in him tonight," he said.
"He was just a little bit more relaxed in general, but was still assertive, if that makes any sense. He was just going to take it where he wanted to take it tonight.
"And nobody was going to do anything about it." Nurse may have singled out Leonard for individual praise, but he was equally impressed with Toronto's team work.
He added: "That was as well as we've helped each other in a long time. Maybe not all year, but in a long time. It was early help, it was often. It wasn't perfect, but it was hustle."
Team work will be key for Toronto if they are to land a first ever Championship this season, as if they do reach the finals they are likely to come up against a Golden State Warriors side packed with superstars and seeking a 'three-peat'.
Toronto are 9.50 to win the Championship, current Eastern Conference leaders Milwaukee Bucks are 10.00 and GSW are the heavy 1.44 favourites.
Leave a comment