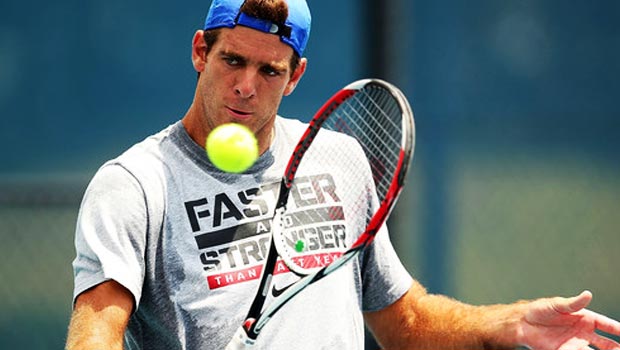 Former world number four Juan Martin Del Potro has revealed that he is close to returning to playing after his long lay-off due to a wrist injury.
Del Potro ended his 2014 season in February due to an injury to his left wrist, just four years after he missed the majority of the campaign due to a problem with his right wrist.
The 2009 US Open champion was expected to return in time for this year's Australian Open but he withdrew to have more surgery.
The Argentine went under the knife for the second time in 10 months before starting another rehabilitation programme to try and get back to the top of the world rankings.
He is now ahead of schedule and the 26-year-old is considering a return in the doubles at next week's Indian Wells tournament.
However, Del Potro admits that a comeback in Miami just seven days later is probably more realistic.
Speaking about playing again, he said: "I'm not going drop my arms or surrender because of an injury. If my hand responds well, I'll come back as soon as possible but that depends exclusively on my hand. It will decide my return,.
"I'm in full recovery, I'm going faster than the time-frame the doctor set for me as a goal and that has me enthused, and that's why I believe my return will be very soon."
If he does feature at Indian Wells, he could play alongside his partner Marin Cilic, who is also on the comeback trail. Cilic is recovering from an arm injury which should keep him out of this week's Davis Cup matches against Serbia.
Leave a comment