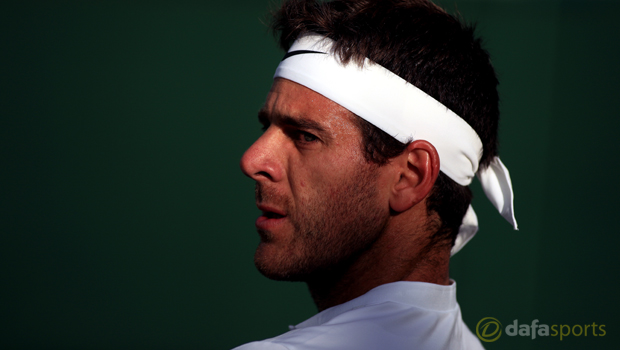 Juan Martin del Potro concedes he is not among the favourites to claim the gold medal at the Rio Olympics, but he is eager to make his mark in Brazil.
The Argentine former world number four has struggled with injury in recent years and is now ranked at 144.
The 2009 US Open champion did claim bronze in London four years ago, beating Novak Djokovic 2-0 to claim third place, and he has welcomed his chance to compete at the 2016 Olympics.
"Olympics are something unique for any athlete. I had the privilege to win a medal in London, that's what makes the Games special," Del Potro told reporters in Buenos Aires.
"Before London, I considered it a tournament like the others, important, but I did not know all what you could feel in that event.
I feel proud to come back to play the Games, but I am not among the candidates for a medal in Rio.
My goal is to be ready if I have a good draw, but I am not the favourite." He added: "I will go to Rio then I hope to have a wild card for Cincinnati and US Open.
And then Davis Cup. The idea is to play big events. I'm trying to make a smart schedule."
Del Potro lost his semi-final match against Roger Federer at London 2012, with the Swiss star prevailing 19-17 in the third set before ultimately missing out on the gold medal to Andy Murray.
The 17-time Grand Slam champion has been ruled out this year due to injury and Del Potro says it is a shame Federer will not be competing in Rio.
He added: "It's not good for anyone that he is not playing. I wanted the revenge with Federer at the Games."
Leave a comment