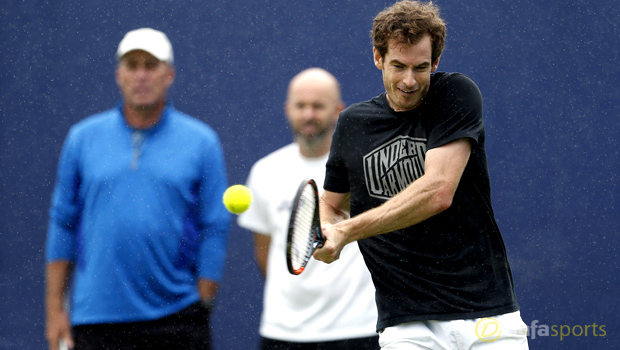 Andy Murray's coach, Ivan Lendl, insists the Scot has the ability to stop Novak Djokovic's run as the Serbian tries to win another Grand Slam.
The world number one won the Australian Open earlier this year and he added the French Open title to his collection recently.
Djokovic is the 1.75 favourite to win Wimbledon this summer, while he is also expected to challenge for the US Open.
A victory in the final two Grand Slams of the year will ensure Djokovic wins the calendar-year grand slam, but he is also hoping to compete at the 2016 Olympics in Rio.
A win in Rio would ensure he wins the 'golden slam' but Lendl believes Murray can be the man to stop him.
The 29-year-old Scot has not won a Grand Slam since he and Lendl first split in March 2014, but they started their working relationship again last weekend.
With Djokovic moving closer to Rod Laver's record, Lendl has claimed Murray has the talent to win more Slams.
He told reporters: "To me there is a career Grand Slam, then all four in a row, next the calendar year grand slam and on the top the golden slam (including the Olympic gold medal). Djokovic has a chance to do that this year.
"Obviously Andy and I would like to ruin those plans if we can.
"We know Andy has it in him. So now the question is 'can he do it again?' I think that's an easier question to answer than 'can you do it at all?'"
Leave a comment