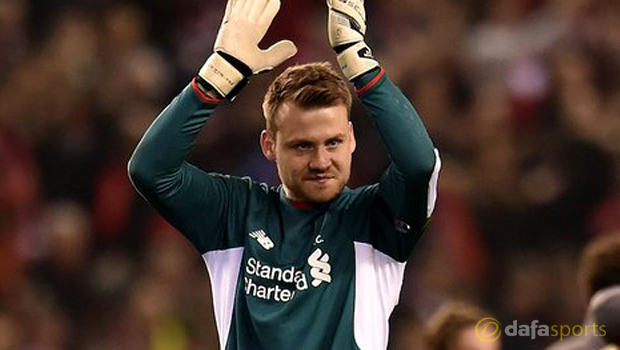 Liverpool goalkeeper Simon Mignolet insists he is not worried by the arrival of Loris Karius and the Belgian has welcomed the competition.
Mignolet was used heavily by both Brendan Rodgers and Jurgen Klopp last season as he helped the Reds finished eighth in the Premier League.
However, some of his performances were heavily criticised by some of Liverpool's supporters. His shot-stopping saved the Reds on a number of occasions but his ability under the high ball has come under scrutiny.
Throughout the campaign, Klopp showed his support for the former Sunderland man but he still signed Karius last month in a £4.7m deal from Mainz.
His arrival has led to speculation that Mignolet could be dropped next season but the 28-year-old insists he will thrive under pressure.
He told Sky Sports News HQ: "It's something positive and can only push you on and make you better.
"Competition for places, you'll always have it at the highest level and it's something that is really good in this team.
"For every place and every position, there's more than enough people who can do the job when needed and that's what you need to have a good team."
Mignolet will be hoping to start Liverpool's first game of next season when they face Arsenal. Klopp's men will travel to the Emirates in August and Mignolet admits he is looking forward to it.
He added: "I saw it briefly this morning and I am looking forward to it. But first we've got the Euros and then I'll focus on what will come with Liverpool."
Leave a comment