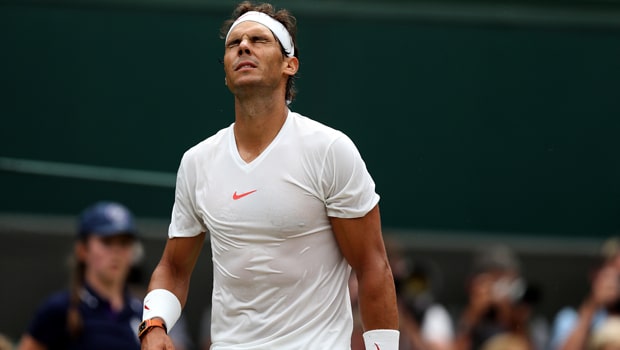 Rafael Nadal has withdrawn from the Paris Masters with an abdominal injury and will be replaced by Novak Djokovic as world number one when the new rankings emerge on Monday.
The Spaniard hasn't played since withdrawing injured from a US Open semi-final in September. The 32-year-old was preparing for his return to action in Paris but he says pain developed over the last week and his medical team advised him not to play.
Nadal has this year missed nine events for a combination of ailments and pulled out of a Grand Slam quarter-final and semi-final, but he insists that protecting himself for the final years of his career is the priority now.
"I felt better than I thought I would one week ago but in the last few days I started to feel a bit in my abdominal, especially when I was serving," the French Open champion said.
"I checked with the doctor and the doctor recommended that I did not play.
"It has been a tough year for me in terms of injury so I want to avoid drastic things.
"I have to think longer term. I want to keep playing tennis for a couple of years, so I have to do the logical thing."
Djokovic was ranked 21st in the world going into this year's Wimbledon and will become the first player to be outside the world's top 20 and ranked number one in the same season since Russia's Marat Safin in 2000.
It is two years since Andy Murray knocked the Serb off top spot, ending Djokovic's most recent stint as world number one.
Djokovic is favourite at 2.30 to win the Australian Open in early 2019, with Nadal 6.50 and Murray 17.00 following their respective injury concerns.
Leave a comment