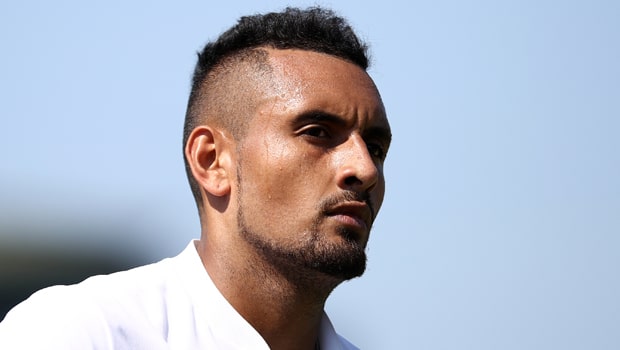 An injury-hampered Nick Kyrgios was full of praise for Milos Raonic after his 6-4 7-6(7-5) 6-4 defeat to the Canadian in the first round of the Australian Open.
Kyrgios struggled throughout the clash with his knee and he required treatment on several occasions.
After a tough few months, having dropped out of the world top 50, the Australian was hoping to use his home Grand Slam to get back on track.
However, he was unable to settle into a rhythm due to the injury and Raonic, who is priced at 34.00 to win the Australian Open, was ruthless in his bid to reach the second round.
Kyrgios insisted that his injury wasn't the reason for the loss and felt Raonic would likely have prevailed even if he was at full fitness. "It was nothing to do with my loss. He was way too good for me," said Kyrgios.
"I've never seen serving as good as that. Milos played scary." Raonic hit 30 aces and only dropped 11 points on his serve and Kygrios was quick to praise the Canadian 16th seed, who goes on to face Stan Wawrinka in round two.
"He played unbelievable. Unbelievable serving. Never seen serving like that in my life. I've never been a part of it.
I was just watching it literally going side to side. I was trying to mix up where I was standing, trying to move before, during, like trying to do anything," He added.
"He was in such a good rhythm on serve, I couldn't do anything. He was way too good tonight. Every time I returned, he served and volleyed.
He volleyed unbelievable. He was so composed on big points, he made returns, jag returns on big points on my serve. He was way too good for me tonight."
Leave a comment