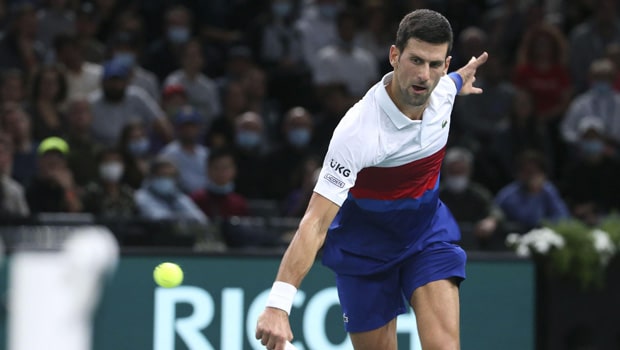 Former Australian legend Todd Woodbridge reckons Novak Djokovic will take part in the Australian Open in 2022 amidst doubts regarding his participation. The Victoria state government has made it mandatory for the players to be double vaccinated in order to take part in the first slam of the year.
However, Djokovic has raised his doubts about taking the vaccination. The Serbian had added that he doesn't want to reveal his vaccination status. Furthermore, Djokovic had earlier said that he doesn't want to comment on his participation as he will take the final call after the official statement from the Victoria government regarding quarantine and vaccination protocols.
With Djokovic chasing his 21st Grand slam title, he wouldn't want to miss the opportunity to defend his title at the Australian Open. Djokovic has won a total of nine Australian Open titles and is well known as King of Melbourne for his prolific record in Australia.
"I think given what's on the line, it would be amazing if he didn't turn up. Yeah, I do think he'll play," Woodbridge told AAP on Thursday.
Djokovic will take a call after some time and it would be interesting to note his decision as it will have an impact on the rest of his season in 2022.
"It would be his own personal statement in a sense of what he believes in," Woodbridge said.
"I suppose that's what's given him that point of difference in his career, where he made the decision to make changes to his diet and his fitness and in his health. And that's up to him to make those choices.
"But I don't think Australia's going to be the only issue for him moving forward. It's more about how does the rest of the year play out if that were to happen."
Leave a comment