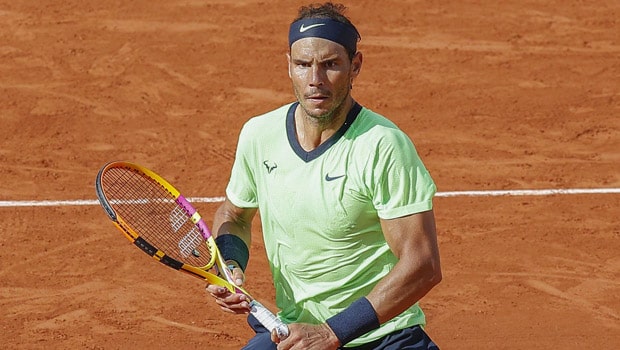 Rafael Nadal reached his 14th French Open semifinal after he defeated Argentina's Diego Schwartzman by 6-3, 4-6, 6-4, 6-0 in the quarterfinal clash. Nadal improved his Roland Garros record to 105-2 as he whittz past the Argentine.
In fact, Nadal dropped his first set of the tournament as he went down 4-6 in the second set. Nadal was down 0-3 and he admitted that he started badly in the second set but he was able to make a solid comeback as he played aggressively.
"I started badly in the second set, then I was able to come back," said Nadal, in an on-court interview. "But at 4-4, returning with the wind, I played a bad game and hit a double fault in the next game. I needed to play more aggressively and I did so throughout the rest of the match."
Nadal was able to get an early break in the opening set but Schwartzman was able to get his break back. However, Nadal was once again able to break Schwartzman's serve to take the first set by 6-4. But the no.10 seed was able to make a comeback in the second set.
The Spaniard then bagged the third set by 6-4 and dominated the fourth set as he didn't even lose a single game. Thus, the lefty once again showed his dominance as he played at the top of his game.
This will be Nadal's 35th Grand slam semi-final and he has a 26-0 record once he reaches the Roland Garros semifinal.
Nadal will either face the World No.1 Novak Djokovic or Italy's Matteo Berrettini in the semi-final of the tournament. The 35-year-old Spaniard had recently thrashed Djokovic in straight sets in the final of the Italian Open.
Leave a comment