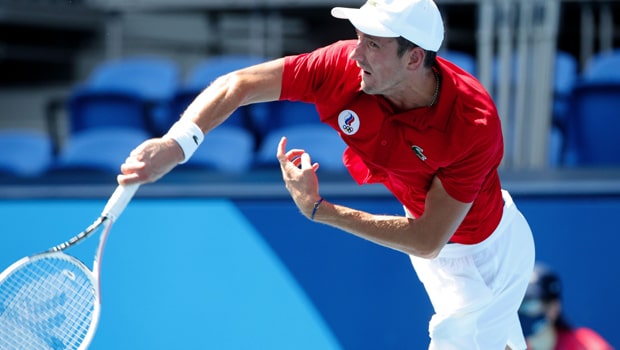 Russia's Tennis star Daniil Medvedev admitted that he could not have dreamt of winning his fourth ATP Masters 1000 title at one point in his career. Medvedev was no.1 seed in the tournament in the absence of World no.1 Novak Djokovic. The Russian won the final against America's No.1 player Reilly Opelka in straight sets by 6-3, 6-4.
The Russian has now won 12 tour-level trophies as he continues to impress. It was not going to be easy for Medvedev as Opelka had the height advantage but the Russian played at the top of his game to go past the American.
Medvedev was able to break Opelka twice as he clinched the victory in only 85 minutes and dominated the contest.
"I could not have dreamt of [this] at one point," Medvedev said in his on-court interview. "With the Masters, with Novak [Djokovic] and Rafael [Nadal] playing, it seemed like an untouchable achievement. Now I have four wins in five finals, which is a good score. I am just happy. I want to achieve more. I am really happy I achieved this in Canada.
"Even today, he [Opelka] showed up, he played some really good points. He was fighting until the end, he saved break points in crucial moments. Playing your first [Masters 1000] final is not easy. I played my first in Canada and won only three games.
"Playing Canada and Cincinnati, the goal is to win as many matches as possible. I was able to do it two years ago and I will try and do it again."
Medvedev has a 4-1 record in ATP Masters 1000 tournament and his one loss had come against Rafael Nadal in Montreal in 2019. This win before the US Open will give a lot of confidence to Medvedev and he will aim to clinch his maiden Grand slam title.
Leave a comment