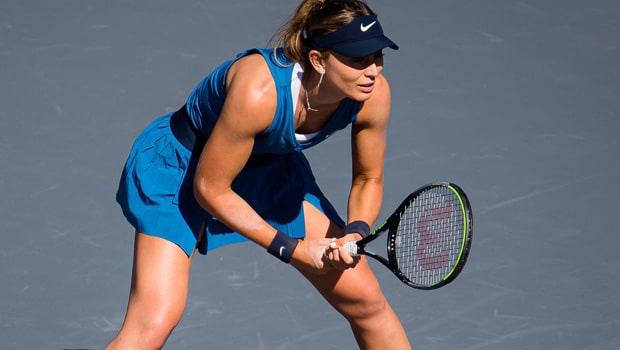 Spain's Tennis player Paula Badosa has heaped praise on legendary Rafael Nadal. Badosa, who has taken giant strides at the top level in the recent past, stated that Nadal is capable of moving people while playing the game. Nadal has definitely inspired many players and he has been a role model for the younger generation.
The Spaniard has a never-give-up attitude on the court and he keeps chasing the ball until it is dead. Nadal is one of the legends of the game as he has won 20 slam titles in his career.
Speaking on the Spanish radio show El Larguero, Badosa said: "Rafa has one thing that, for me, makes him unique: he is capable of moving people by playing tennis."
Meanwhile, Nadal had to pull out of Wimbledon and US Open due to injury woes. Nadal's foot has been troubling him in the recent past and he has been recuperating since then.
In fact, earlier Badosa had admitted that she got nervous when she was about to meet Rafael Nadal.
Badosa had said while talking to Marca, "I remember in the first tournaments, that I saw Rafa Nadal and I was very intimidated by everything he has achieved. I remember in some tournament of him coming to say hello and I half hid or when I saw that I was coming I would go to the bathroom so that he wouldn't see me because he didn't even show up because I got very nervous," mentioned Badosa in that interview.
On the other hand, Badosa had a good run in 2021 as she won at Indian Wells and the Serbian Open title. Thus, she was also able to qualify for the WTA Finals for the first time. After her impressive performances, she was finished the year as World no.8 in the WTA rankings.
Meanwhile, Rafael Nadal will look to make a comeback to competitive Tennis as he will take part in Mubadala World Tennis Championship, which will be played in Abu Dhabi.
Leave a comment