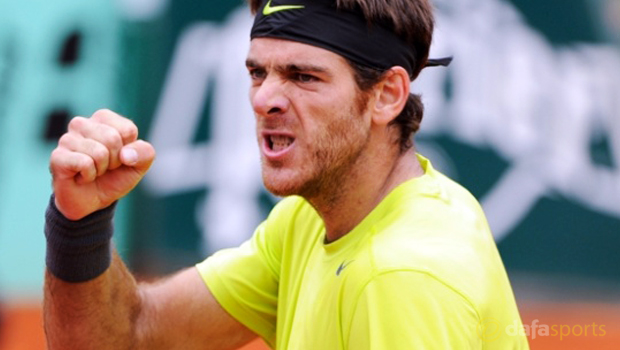 Former US Open champion Juan Martin Del Potro will make his latest comeback attempt from his ongoing injury problems at this month's Delray Beach Open in Florida.
The 27-year-old Argentinian rose to stardom in 2009 when he defeated Roger Federer in the final at Flushing Meadows to pick up the one and only Grand Slam title of his career to date.
However, Del Potro has struggled badly with wrist problems in recent years, which has restricted his time on the court dramatically.
He played just three tournaments in 2014 and then two last year in between three bouts of surgery.
Del Potro's previous appearance in competitive action was in last March's Miami Open, but he has confirmed that he will finally return after an 11-month lay-off in the Delray Beach Open from February 15-21.
"I wanted to share the moment and happiness that I feel knowing I will play on a tennis court once again after such a long time," Del Potro said in a three-minute video message posted on his Facebook page.
"The uncertainties, all the bad moments I had to go through, the many mood swings and really difficult days that make you think about giving up.
"But I have good people who would not let me fall. They were there at the right moments, supporting and helping me.
"They ruled out all thoughts of retirement; they always encouraged me."
Del Potro, who has won 18 ATP Tour titles in his career, has dropped to 1,041th in the world rankings, having been at a lofty high of number four after winning in New York six-and-a-half years ago.
Leave a comment