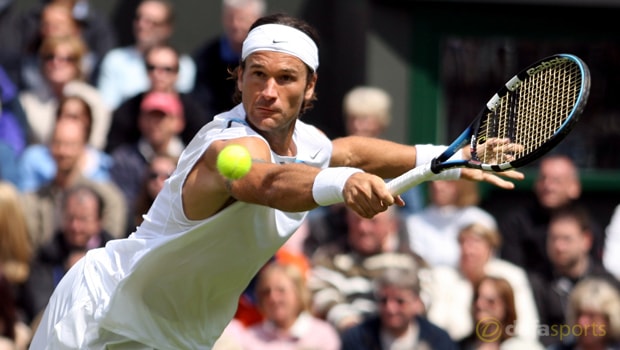 Rafael Nadal has confirmed he has added fellow Spaniard Carlos Moya to his coaching team for 2017.
Moya will work alongside Toni Nadal and Francis Roig as they plot the player's return to the top of the sport after calling time early on his 2016 campaign due to injury.
The 30-year-old is set to play later this month at the Mubadala World Tennis Championships, a tournament that will act as part of his preparations for January's Australian Open, which he is currently on offer at 23.00 to win.
Nadal has known his fellow Majorcan for some time, with the pair regularly playing doubles together in exhibition matches and says he is delighted to have brought him on board.
"To have someone like Carlos, who is not only a friend but also a very important person in my career, is something special," Nadal said.
"He will be next to me in my practice and competition." Moya himself enjoyed a distinguished playing career, winning the 1998 French Open and becoming world number one in 1999.
The 40-year-old has plenty of previous experience of coaching, having spent the last year working with Milos Raonic, while he has also lent his knowledge at Nadal's own academy.
He too is excited about the partnership and is confident he can play an important role in helping the 14-time Grand Slam winner compete on the big stage.
"To be able to help Rafa is something special for me and I am sure that together with Toni, Francis and the rest of the team we have a great common project," Moya said.
"Rafa is a special player and above all a great person and friend on which I have a lot of trust and confidence that will be able to continue winning important titles."
Leave a comment