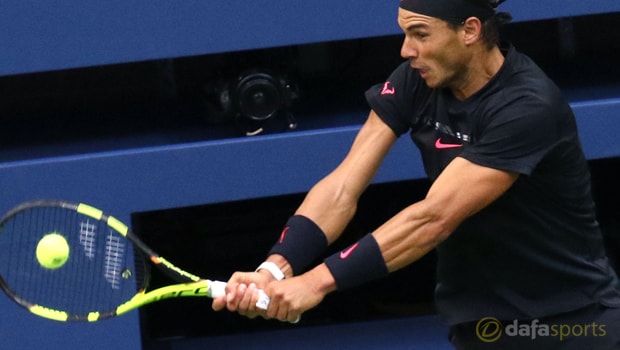 Rafael Nadal could be fit to take up his entry to the ATP World Tour Finals in London later this month, according to his doctor Angel Ruiz Cotorro.
The Spaniard has enjoyed an incredible return to the top of the rankings this year but he was forced to pull out of the Paris Masters earlier this week due to a knee injury.
Nadal, who is priced at 4.00 to win the 2018 Australian Open, has been pestered by problems with his knee for the last few years but a break towards the end of last season appeared to put the issue on the back-burner.
The world number one added the French Open and US Open titles to his CV this season, while he also made it to the final of the Australian Open.
The 31-year-old's exploits have secured him a place at the season-ending World Tour Finals at London's O2 Arena but he is not certain to feature after complaining of pain in his knee.
Cotorro has done tests on Nadal this week and the doctor has suggested that he could still take up his spot at the showpiece event.
"It is not a new injury or an injury that has worsened," Cotorro said. "It's not a different situation than when we came from the Asian tour.
"All the images of the tests tell us that it is a bit the same that the tendon is suffering. "It's a tough year, a season with many games.
The tendon is suffering, but the images do not show us anything different either.
"The problem of tendons in different situations may bother more or less, but we will try to be good to play in London.
If he is well, he will play, and if he is not well, he will give up playing. You have to see how it evolves these days."
Leave a comment