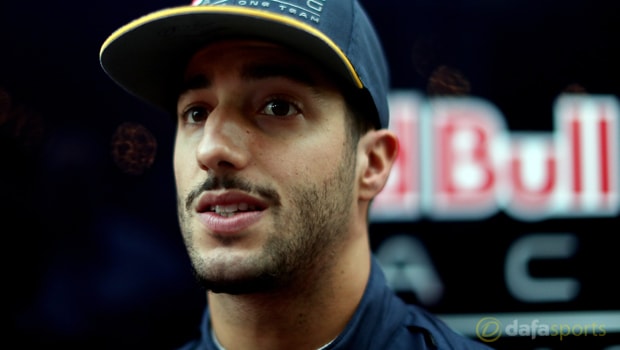 Red Bull driver Daniel Ricciardois eager to improve on his poor record in Brazil and hopes for some adverse weather to boost his chances next weekend.
The Australian, who is priced at 7.00 to win the Brazil Grand Prix, currently sits fourth in the Drivers' Championship but could still be caught by Ferrari's Kimi Raikkonen, who is 14 points further back with two races left this term.
The Formula One calendar takes the drivers to Brazil next weekend before they wrap the campaign up in Abu Dhabi on November 26.
Ricciardo's record at the Sao Paulo circuit doesn't make for pleasant reading and he has never finished higher than eighth.
However, despite his past struggles in Brazil Ricciardo is staying positive ahead the upcoming event and he is hoping for rain to boost his chances further, although he admits it isn't a track that suits his style.
Ricciardo said: "I'm positive I can get a good result there.
"But as of yet I haven't really had a stand out race in Brazil. Hopefully that will change this year.
"Last year in the wet was fun. I wouldn't mind some more rain this year as I know I could do better.
"I really like South America in general so I'm always excited about the Brazilian GP.
"The circuit itself isn't what I typically look for in a track.
It doesn't have any notable high speed corners which I usually really enjoy.
"It is quite slow and short which isn't that exciting, [but] that doesn't mean I will try any less for a strong result."
Leave a comment