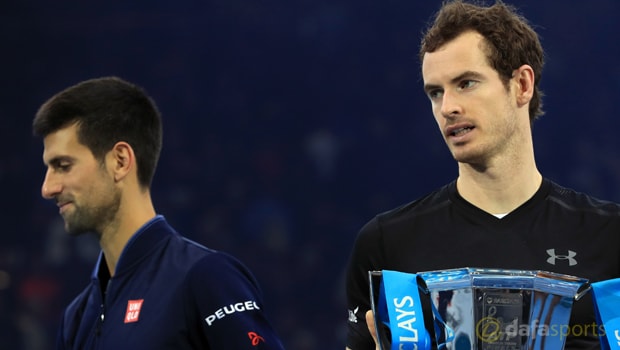 Andy Murray basked in the glory of ending the year as world number one after his maiden ATP Tour Finals success in London before vowing he will need to improve to stay there.
The Scot brushed aside the challenge of Novak Djokovic in London 6-3 6-4 to win the Tour Finals and confirm his ranking for year end.
Murray has now won 24 consecutive matches for the first time in his career and he has landed victory in his last five tournaments to boot.
Clearly delighted with his work, the 29-year-old is not ready to rest on his position and he expects Djokovic to come back stronger next year.
"I would imagine Novak will be back, strong as ever, for next year, so I need to keep improving, work hard in the off-season and hopefully start the year strong," he told Sky Sports.
The Tour Finals had been dominated by talk of the world rankings and the final eventually became a straight shootout between Murray and Djokovic for top spot.
Murray admitted that all the speculation and focus on the rankings had ensured the final had a strange feeling to it.
"[It] was an amazing day. I felt more like I was playing for No 1, rather than the tournament. I have never felt like I was playing a match for a ranking before.
That's all anyone had been speaking to me about in the last few weeks – the media, friends – that was it," he added.
Murray is 2.63 to win a first Australian Open in January, while Djokovic is 2.25 to triumph for the seventh time in Melbourne.
Leave a comment