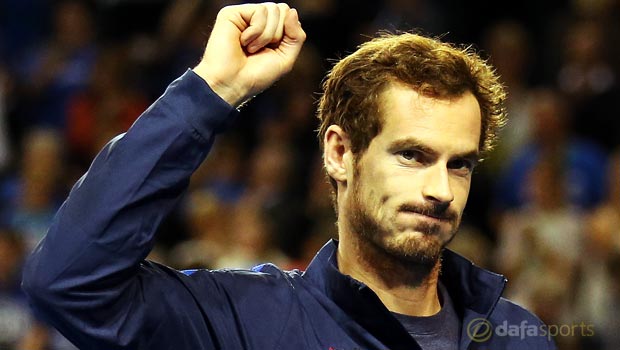 Andy Murray says he may have to miss this year's ATP World Tour Finals if Belgium decide to host the Davis Cup final against Great Britain on clay.
The Belgian Federation has opted for clay in four of its last six home Davis Cup ties and is expected to select the surface again for the final, as it is regarded as Murray's weakest surface.
The World Tour Finals take place on a hard court at London's O2 Arena and are set to finish on November 22, with the Davis Cup final taking place over three days from November 27.
Roger Federer played in both the World Tour Finals and the Davis Cup final with Switzerland last year but he had to withdraw from the final at the O2 with a back injury and went on to lose his opening David Cup match.
Murray doesn't want to risk his own back injury by rushing the transition between surfaces too quickly and he concedes he probably won't be able to compete in the World Tour Finals this year.
"The O2 would obviously be a question mark for me if we were playing on the clay," Murray told the BBC.
"You saw last year with Roger Federer that the matches at the O2 are extremely tough and physically demanding.
"If you reach the final and play on the Sunday you also need to take time off – you can't just play five matches against the best players in the world and then not take any days off."
He added: "For me to play – if I was to reach the final – five in a row and then take a couple of days off, it would mean only playing for two days on the clay before the Davis Cup final starts and that wouldn't be enough for me.
"I need more time on the clay to let my back get used to it."
Leave a comment