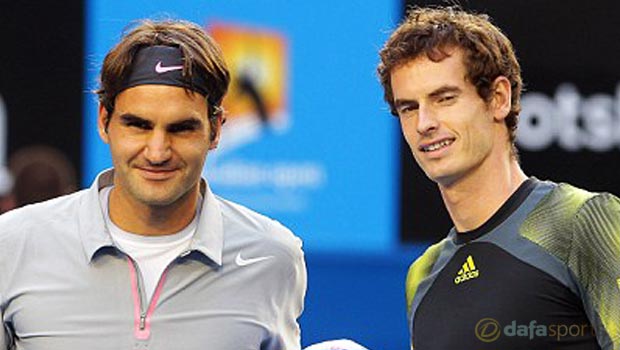 Greg Rusedski believes that Roger Federer and Andy Murray have hit their best form at just the right team to heap pressure on world number one Novak Djokovic at the US Open in New York.
Both Federer and Murray, now second and third behind Djokovic in the world rankings respectively, have claimed the scalp of the Serb recently.
Murray ended an eight-match losing streak against Djokovic to earn the Montreal Masters trophy in early August while Federer took the Cincinnati Masters final in straight sets on Sunday.
Rusedski, a finalist at Flushing Meadows in 1997, says the two men have issued a timely reminder to Australian Open and Wimbledon winner Djokovic.
He feels that warm conditions would play into the hands of the Swiss as he attempts to secure his sixth US Open crown.
"For me it was Novak Djokovic going in as favourite," said Rusedski.
"Now I have a few question marks with Federer and Murray playing so well.
"I think the conditions are going to play a part. It depends if it's going to be very hot. If it's hotter that is going to suit maybe the likes of Federer, because the ball is going to go through the air a little bit quicker as well."
Federer is on offer 5.00 to win this 18th grand slam title at the US Open while Murray is available at 4.20 to repeat his 2012 success.
Djokovic is currently the 2.10 favourite but Rusedski does not feel Spaniard Rafael Nadal, 17.00 to win the US Open crown, will be a contender in New York after what has been a troubled season.
The pundit believes Nadal is now riddled with doubts about his own ability in the key moments.
"He doesn't have that aggressive manner when the big points arise. He was fearless throughout his career and now there are doubts," he said.
"For me, I don't think he's going to have a great US Open."
Leave a comment