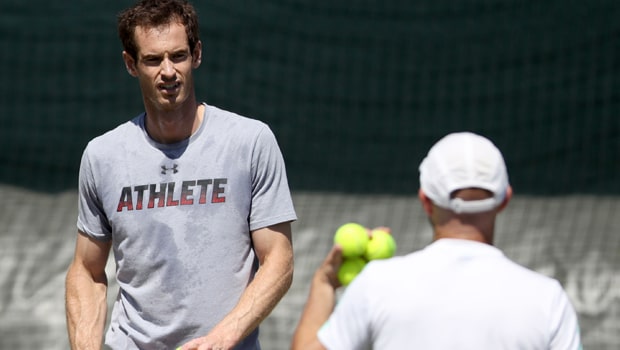 Andy Murray has announced he intends to retire after Wimbledon later this year but the Australian Open may be his last tournament.
The former world number one had hip surgery last January and has played in just 14 matches since returning to action in June before ending his 2018 campaign early.
Murray says he is still playing through pain and as such feels he has no other option but to call time on his career. The Scottish star hopes to play through to Wimbledon in the summer, but concedes the first major of the year at Melbourne Park could be his final tournament.
"I'm not feeling good, I've been struggling for a long time," he told reporters in Melbourne.
"I've been in a lot of pain for about 20 months now. I've pretty much done everything I could to try and get my hip feeling better and it hasn't helped loads.
"I'm in a better place than I was six months ago but I'm still in a lot of pain. I can still play to a level, but not a level I have played at."
"The pain is too much really," he added. "I need to have an end point because I'm playing with no idea of when the pain will stop.
"I'd like to play until Wimbledon – that's where I'd like to stop playing – but I'm not certain I'm able to do that."
Murray is a two-time Wimbledon champion having taken the titles in 2013 and 2016, with his other major success coming at the US Open in 2012.
The 31-year-old has also claimed two gold medals in the men's singles at the Olympics, played a key role in landing the Davis Cup for Great Britain and landed the ATP Tour Finals crown in 2016.
Defending champion Roger Federer is 5.50 to win the Australian Open outright, while last year's runner-up Marin Cilic is available at 29.00.
Leave a comment