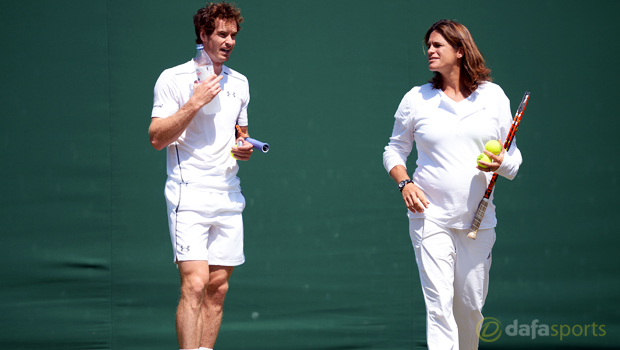 World number two Andy Murray has reignited his working relationship with coach Amelie Mauresmo as he begins preparations for the Australian Open early in 2016.
Mauresmo has been on maternity leave since giving birth to her first child in August but returned to work with the Scot in Dubai this week.
Murray is currently representing the Singapore Slammers in the International Tennis Premier League but is looking to build momentum ahead of the first Grand Slam of 2016.
Jonas Bjorkman had been working closely with Murray over the last four months since the departure of Mauresmo but the Swede has now made way for her return.
It is understood that the Frenchwoman will not yet start to work alongside the British number one on a full-time basis and he will look to add another member to his coaching team after the Australian Open.
The new addition would be expected to work closely with Mauresmo in order to allow her to spend time with her newborn baby.
Murray said: "Nice to have Amelie back in the team out in Dubai. Thanks to Jonas for helping out this year. I enjoyed working with one of the nicest guys on the tour, bring on 2016.
The 28-year-old, who failed to win a Grand Slam in 2015, believes there are lots of positives to take from the season and hopes to build on that in 2016.
He added: "For me there were a lot of positives last year.
"But the last step is the most important thing and we need to work hard together to get back to winning the Slams. I've just got to find the way to get the wins against the top players in the biggest matches again."
Leave a comment