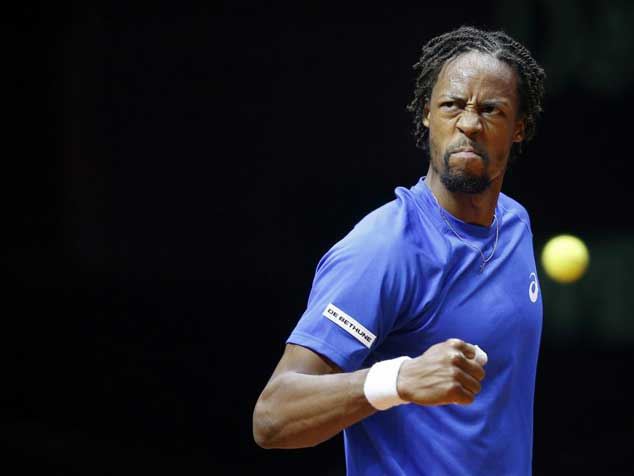 Andy Murray will play Frenchman Gael Monfils in the first round of the Mubudala World Tennis Championship in January.
The British number one's season has now ended with a lame display at the ATP World Tour Finals, where he narrowly avoided the proverbial 'double-bagel' against Roger Federer.
But that was just one blip in what was a positive end to the campaign, with three tournament victories en route to the top six in the world and a place at the O2 Arena.
The 27-year-old admitted that it took him far longer than he thought to return to full fitness after back surgery in late 2013 and there is a sense that he was playing below full capacity for large parts of the 2014 season.
The Scot still managed to be competitive, with a run to the semi-finals of the French Open on his least favourite clay surface, while he reached the quarter-finals of the other three Grand Slams.
Murray looked jaded in the recent London showpiece and was also beaten by rising Japanese star Kei Nishikori as he failed to reach the semi-finals of the season finale.
But he will be well rested when the new season kicks off in in Abu Dhabi on January 1.
The two-time Grand Slam winner usually spends time working on his fitness in Florida before embarking on a new campaign and he will hope to hit the ground running when he plays the charismatic 28-year old on New Year's Day.
The exhibition tournament features six of the world's best players, who will all be trying to fine-tune their game ahead of the Australian Open and victory will set up a clash with Spanish ace Rafael Nadal in the semi-finals.
Defeat will mean the 2013 Wimbledon champion squares off with the loser of the other first-round clash between Stan Wawrinka and Jo-Wilfried Tsonga.
Leave a comment