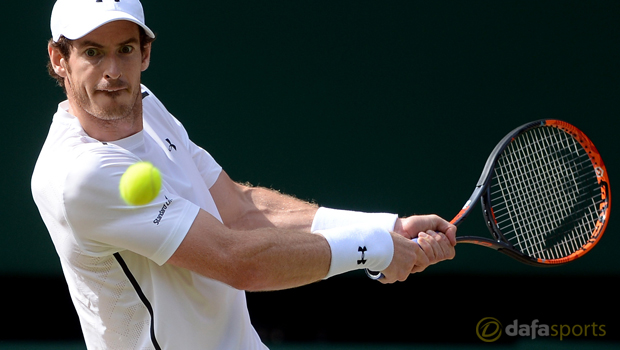 Andy Murray booked his place in the final of the Cincinnati Masters after securing a straight-sets success over Milos Raonic in the last four.
The number one seed was rarely tested during the semi-final encounter at the Lindner Family Tennis Center, as he prevailed 6-3 6-3 in just one hour and 31 minutes.
The Briton is now unbeaten in his last two 22 competitive matches as he aims to win his fourth straight tournament following his successes at the Olympics, Wimbledon and Queen's Club, with his last defeat coming against Novak Djokovic in the final of the French Open at the start of June.
The 29-year old has been struggling with both shoulder and back injuries in Cincinnati, but he has not had his serve broken in his last two matches at the tournament, something he thinks has been key due to his fitness concerns.
"I didn't get broken the last couple of matches and when I was in difficult situations I made good choices," said Murray.
"That's helped keep the matches shorter. If you're a bit lower on confidence, regardless of how fresh you are, if you haven't played loads of matches you make bad decisions in those moments."
The world number two, who is looking to win his third title in Cincinnati following his successes there in 2008 and 2011, will now face Marin Cilic in Sunday's final, after the Croatian secured a hard-fought 4-6 6-3 7-5 victory over Grigor Dimitrov in the other semi-final.
Leave a comment