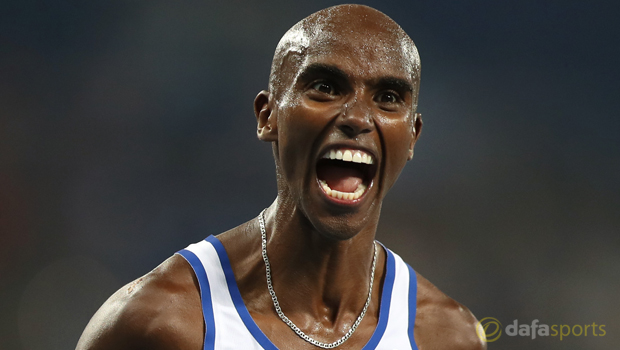 Mo Farah cemented his place as Britain's most successful Olympic track and field athlete of all time after he successfully retained his 5000m title on Saturday.
The 33-year-old has now completed the Olympic 'double double' after following up his gold medals in the 10,000m and 5000m in London, by repeating the feat in Rio de Janeiro.
Farah finished in a time of 13 minutes 3.30 seconds and, after the race, he could hardly contain his delight at what he had achieved. "It shows I didn't just fluke it in London. To do it again is incredible.
I can't believe it," said Farah. The Somalian-born athlete has now cemented his place as the world's most decorated distance runner of all time, as he has also claimed five gold medals at World Championships during his career.
The nine-time global champion has also become only the second man to successfully defend his 10,000m and 5000m Olympic titles, following in the footsteps of Finland's Lasse Viren, who achieved the feat at the Munich Games in 1972 and in Montreal four years later.
Farah believes his success is down to the hard work that he puts into his training, but he never anticipated how much glory he would achieve in the sport.
"My legs were a bit tired after the 10k, I don't now how I recovered," he told BBC Sport. "I wished for just one medal as a junior.
"It has been a long journey but if you dream of something, have ambitions and are willing to work hard then you can get your dreams."
Leave a comment