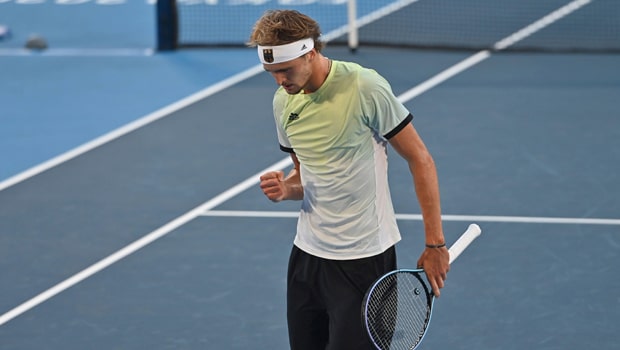 Germany's Alexander Zverev continued his good form as he defeated Russia's Andrey Rublev in the straight sets by 6-2, 6-3 to win his fifth ATP Masters 1000 title. In fact, Zverev had not won a single match at Cincinnati in his previous four appearances of the tournament and won his maiden match of the tourney on Wednesday.
Earlier, Zverev had won Gold at the Tokyo Olympics and he is definitely going to be one of the front contenders in the upcoming US Open. Meanwhile, the 24-year old German dominated the final against Rublev as he got a double break in the first three games of the match.
Zverev was brilliant with his serve and Rublev had to sweat to hold his serve. The German once again broke Rublev's serve in the opening game of the second set. The Olympics gold medalist had a chance to clinch the match at 5-2 in the second set but Rublev was able to break his opponent's serve for the first time. However, the German bounced back in the next game and broke Rublev's serve to win the Western and Southern Open.
"The first win I ever had on these courts was on Wednesday, four days ago, and now I have my first title here," Zverev said in his on-court interview. "It has been an incredible week, a lot of great matches. It is an incredible feeling going into the US Open."
Zverev had a muted celebration as he has known Rublev since he was 11 years old. The German is looking in sublime form and he would aim to go all the way in the US Open.
"I was playing pretty good tennis," Zverev added. "I did not do a big celebration because I know how Andrey feels because we have been best friends since we were 11 years old and I know he is seeking his first Masters 1000 win, but it is going to come very soon.
"I don't want to get ahead of myself yet. I won the gold medal and just won a Masters, which I am very happy about and am looking forward to New York."
Leave a comment