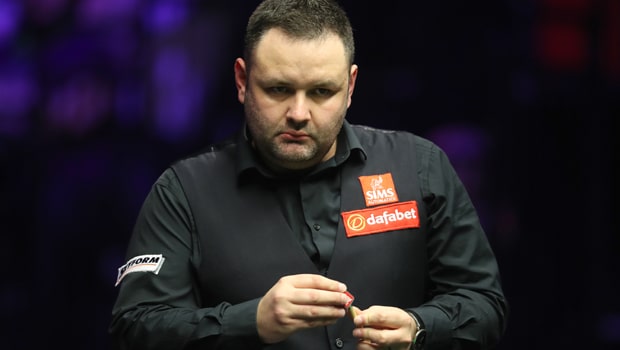 Scotland's Stephen Maguire is in prime position to move to the summit of Championship League Group 6 during the final days play on Thursday.
The 37-year-old has come so close to glory in recent weeks but he has struggled to get the job done in the latter stages of tournaments. Maguire first showed signs of promise at the English Open in October when he reached the semi-finals.
He was eventually beaten by England's Stuart Bingham, but he rallied and reached the quarter-finals of the UK Championship a month later.
Earlier this week, he reached the semi-finals of the Championship League Group 5 but Mark Selby proved too much in the final four as the Jester from Leicester went on to win the Group.
Instead of letting another disappointment derail his progress, Maguire has continued to move forward, winning his first three matches in Group 6.
Barry Hawkins, Allister Carter and David Gilbert have proved no match for the world No.15 and he now sits second behind Mark Davis heading into Thursday.
Maguire has one more game to play than Davis and that could be the deciding factor as he tries to top the group before the semi-finals and final on Thursday night.
Maguire will face Martin Gould in his first match of the day and he is 1.67 to win that contest, while Gould is 2.20.
He then takes on China's Xiao Gundong and over four frames in the match is priced at 2.60. His final match of the day sees him come up against Davis and he is 1.61 to win what could be the group decider.
Leave a comment