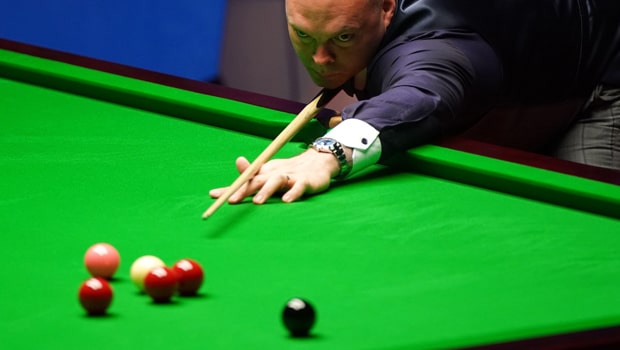 Stuart Bingham and Ryan Day both came out top of their respective groups in Stage One of the ongoing Championship League in Leicester on Friday.
The experienced pair of Stuart Bingham and Ryan Day both advanced in the 2021/22 Championship League, which means they will take part in Stage Two of the competition next month.
Stuart Bingham's route to the next stage began in the first match of the afternoon session on Friday,  where he shared the points with an impressive Michael White after a 2-2 draw.
White, on the other hand, was in inspired form, as he claimed a 3-1 victory over Elliot Slessor, including his second century of the day, to have four points from two matches.
The onus was then on Bingham to get a victory against Gao Yang, and that's exactly what he did. The 45-year-old secured a 3-0 victory, along with a clearance of 134. He also topped the group's previous high break of 112, which was set by White.
White finished things with a 3-1 victory over Gao Yang after a scrappy final frame. However, Bingham also defeated Elliot Slessor 3-1 and managed to edge the two-time former ranking event winner on frame difference after they each finished on seven points.
Bingham, who is world number 15, won the Championship League in 2015 when it was played under a different format. That was also the same year he went on to become the world champion.
Ryan Day's path to the next stage was not complicated, as he consecutive victories over Barry Pinches and Jackson Page to top the group on six points.
The 41-year-old Welshman secured a 2-3 draw against Hossein Vafaei to finish the day. He ended up topping the group with three points clear of Page.
Stage One of the Championship League resumes on the 2nd of August, with ten more groups yet to be completed next week at the Morningside Arena in Leicester City.
Leave a comment