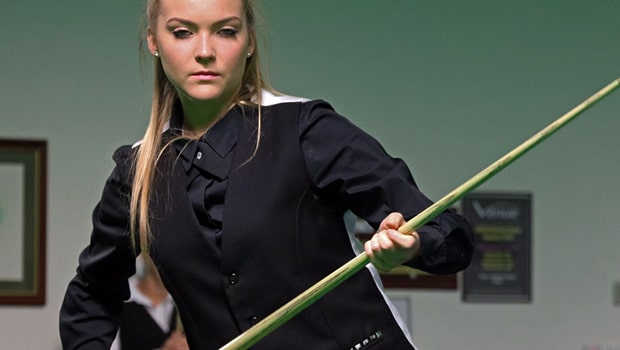 Essex teenager Emma Parker is hoping to make a big impression at the Snooker Shooutout this week as she prepares to make history.
The 19-year-old and Reanne Evans will enter the record books by becoming the first women snooker players to compete in the final stages of a world-ranking event in the United Kingdom.
The tournament sees 128 players up against the clock in one-off matches to progress to the next round. It is an unpredictable event, with no top-16 player lifting the trophy since the first edition in 2011.
Parker will have to wait until Friday to play her first match as he prepares to face India's Laxman Rawat.
The youngster admits nerves will be an issue but she is determined to impress on the big stage.
She told BBC Sport: "It is a massive opportunity for myself and Reanne to play on television. Hopefully we can win matches. I would love snooker to be my career, I just have to take it step by step.
"I have been practising with a shot clock; my mum has been counting down the seconds for me," said Parker. "It's not easy. You have to see the shot quickly and then play it.
"I will be nervous on Friday but hopefully I can put that to one side and play well."
With experience not on her side, Parker remains the outsider for her first round match. Parker is 3.10 to win this week, while Rawat is price as low as 1.36.
Leave a comment