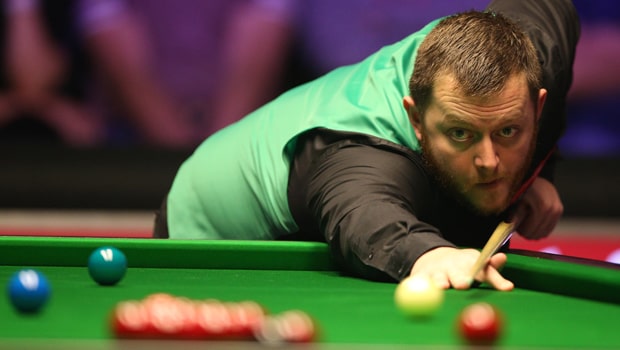 Northern Ireland's Mark Allen says he has no regrets after his controversial World Grand Prix defeat to Ali Carter in Cheltenham.
The former Dafabet Masters champion was trailing 3-1 in the best-of-seven clash when he missed a yellow and sent the cue ball in-off.
He then conceded the frame and match, handing his opponent a 4-1 win. At the time, Allen trailed 24-2 in the frame, with 11 reds still on the table and 115 points still to be played for.
Allen suggested playing conditions on the match table were not as good as they should have been and, having clearly become frustrated at his own inaccuracy, decided enough was enough.
Asked if regretted his actions, Allen replied: "Not at all. I don't regret much that I've done over the years. It's out of character, but it's just the way I felt today.
"What's the point of the audience watching me miss more and more?" Elaborating on his view of the conditions, the world number six insisted he felt he was unlikely to turn the game around against Carter.
"I felt like I had to hit the ball so hard to move the white. It was really heavy and then you get annoyed because you look over at table two and it looks to be playing beautifully," said Allen.
Having overcome David Gilbert in the last eight, Carter is now 5.00 to win the World Grand Prix in Cheltenham this weekend.
The two-time World Championship finalist kept his opponent scoreless in the final two frames of their clash, with Carter notching an 88 break to complete a 5-1 win. He'll face Xiao Guodong in the semi-finals.
Masters champ Judd Trump is 3.40 favourite to win the World Grand Prix ahead of Friday's last-eight showdown with three-time world champion Mark Selby.
Leave a comment