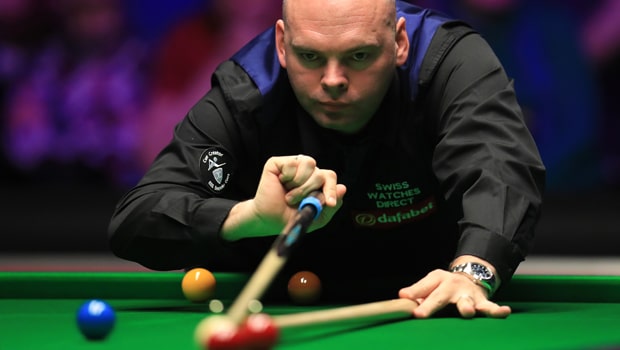 Former world champion Stuart Bingham would relish the chance to draw level with Ken Doherty by claiming the sixth ranking tournament win of his career at the Indian Open.
Bingham has flourished relatively late in his career – he did not earn his first ranking win until he was 34-years-old – but has been making hay since that 2011 Australian Open success.
Having beaten Mark Williams in that final, Bingham has added a Shanghai Masters as well as Welsh and English Open triumphs, and of course his 2015 Crucible victory.
He attributes the arrival of Barry Hearn into the snooker world and the increased playing opportunities as a major factor in his success.
"With Barry coming in, it gave us lots of opportunities to play. I was always one of these players that needed to play more, just to get going," he said.
"I'm a break building sort of player, so I always feel like I've got a punchers chance. Once you get the confidence [from that first win] you can go from strength to strength."
Having defeated Mark Davis to win the English Open earlier this season, Bingham just missed out on ranking win number six as he lost to Neil Robertson in the Cardiff decider recently.
He needs one more ranking crown to join 1997 world champion Ken Doherty and it is something Bingham would like to achieve.
"To be in the same bracket as Ken – a great, great player – one of the all-time greats, would be fantastic. Any season that you get a win under your belt is a good year."
Bingham knocked in runs of 83, 51 and 83 as he beat Peter Lines 4-1 in his opener in Kochi.
"After the first couple of frames I got used to the conditions and then made some good breaks," he added.
"It has been a good season for me with just a few blips here and there. I'm happy with the way I'm playing."
Bingham is 3.40 to earn another 4-1 success when he tackles John Astley in round two. Astley is 4.75 for the victory.
Leave a comment