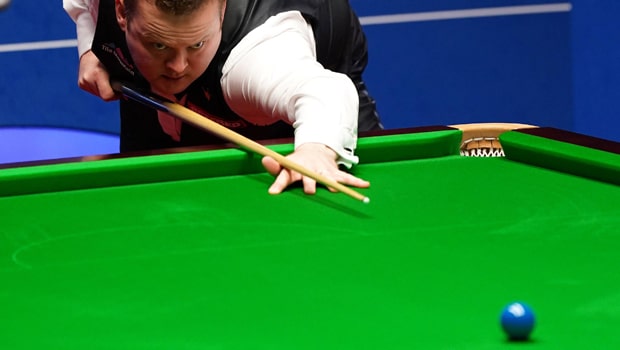 Shaun Murphy and Matthew Stevens were both in inspired form as they reached the last 32 of the ongoing Championship League.
Murphy and Stevens, who were 2005 world finalists had a winning start to the new campaign as they both won their groups to reach the next stage. Murphy was undefeated, and topped Group 17, while Stevens came out top of Group 15 at the Morningside Arena in Leicester.
2005 world champion Shaun Murphy picked up from where he left off last season as he showed off his timeless class to progress into the Championship League last 32. Murphy, who lost 18-15 to Mark Selby in the final in May, was back to his best and showed it.
The 38-year-old had a 3-0 victory over Michael Collumb, and a 3-1 win against Chen Zifan, before finishing off with a 2-2 draw against Jamie Jones. With 7 points, the world number 5 secured his progress at the first ranking event of the new campaign. Murphy made breaks of 100, 72, 54, 71, 66, and 66 in his matches.
Matthew Stevens, on the other hand, lost 18-16 to Shaun Murphy 16 years ago. However, the Welshman proved he is ready to challenge for the title in this tournament.
The 43-year-old completed a 130 break as he gained a 3-1 victory over Ross Muir in Group 15.
Stevens was defeated in his second match 3-1 to Andrew Pagett but bounced back well with runs of 91 and 62, which helped him to a 3-1 success over Mark King.
Pagett, who was in his group, needed a win over Muir to qualify ahead of Stevens, but he lost 3-1 to Muir.
In other matches played this week, Yan Bingtao won Group 25 on Tuesday after he managed a 3-0 win over Robbie McGuigan and 3-1 victories over Louis Heathcote and Jamie Clarke, respectively.
While Matthew Selt came out top of Group 27 after a 3-1 win over Ashley Carty, and 2-2 draws with Fraser Patrick and Lukas Kleckers.
Leave a comment