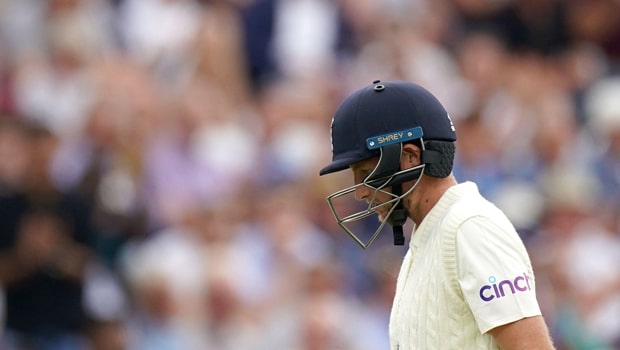 England had a bad day on Wednesday at Trent Bridge as they lost to India in day one of first Test. India dominated the match, hardly allowing their opponent to be seen or heard.
Even Joe Root's 64 did not have any serious impact on England's game. And Joe Roots has now become England's leading run-scorer across all formats. England was bowled out at 183 as India won the match with 21-6, trailing by 162 runs.
England won the toss but were unable to do anything with the advantage as they were pressed on all sides by India. Openers Rohit Sharma and KL Rahul did a lot to help India get to 21 without sustaining any loss. Root and Bairstow were able to post 50 from 112 balls.
Mohammed Shami helped to dismiss Bairstow, triggering England's failure. Sam Curran made a surprise appearance and was able to play 27 not out. Other English batsmen were posting for low scores; 4,6,0,2. England started to fall as soon as their batsmen lost their strength. They now had to rely on their bowlers but that did not help them either. England also lost their last seven wickets of the day, which further contributed to their woes.
Both teams would face themselves in day 2 of the first Test on Thursday. India is a good position now and all they could easily win the day 2 if they played a match similar to what they played on day 1. Just three years ago, England beat India 4-1 in the same location and India is looking to revenge that. Part of their failure was also due to the absence of all-rounder Ben Stokes who is taking time off due to his mental health. Stokes had been an important part of the English squad and his absence on the pitch on Wednesday was truly felt.
Leave a comment