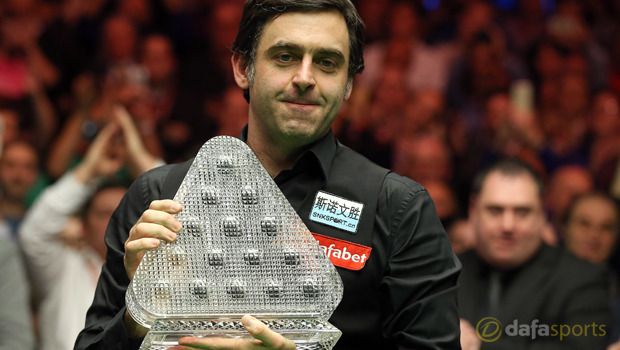 Five-time world champion Ronnie O'Sullivan has claimed he was "surprised" to have beaten Barry Hawkins 10-1 in the final of the Dafabet Masters on Sunday.
The 40-year-old comfortably secured a record-equalling title at Alexandra Palace which came following an extended break away from the sport.
'The Rocket' was once again too strong for Hawkins who has only ever beaten the Essex star once in 11 matches.
"I watched Barry play in his semi-final and I knew I needed to raise my level and I was able to do that," O'Sullivan told the BBC. "I managed my emotions well on such a big occasion.
"I'm delighted I've been able to play as well as I have done. I'm never normally surprised that I win tournaments but I'm surprised I've won my first one back in eight months.
"But if I can produce some form it doesn't matter how much time you take out, it is all about producing it and I was able to do that this week."
O'Sullivan, who is now tied for six Masters titles with Stephen Hendry, can be backed at 5.50 to win the 2016 World Championship in Sheffield in the spring.
However, O'Sullivan has hinted that he may no longer be cut out for the showpiece at the Crucible.
He added: "This [the Masters] is only a week, but to keep your focus for 17 days at the World Championship is a grind. We'll see how it goes."
Leave a comment